With the normalization period started after the spread of Coronavirus, Çağatay Ulusoy and his girlfriend Duygu Sarışın have gone on a holiday.
The couple preferred to use their private boat for their holiday. This content belongs to www.turkishcelebritynews.com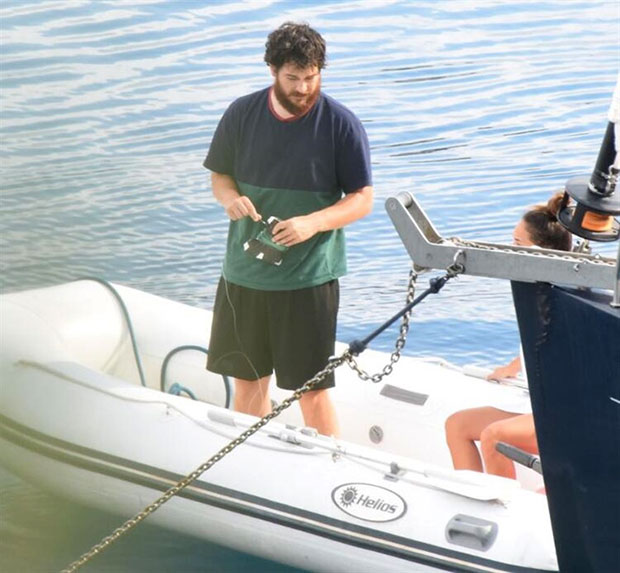 Çağatay Ulusoy is seen with his new style. He has grown his beard and gained weight for his role in upcoming drama Barbaros Hadreddin Paşa that will start shooting in the beginning of July 2020.
Before his shooting starts, Çağatay Ulusoy went to Marmaris-Bozburun with his new boat. Çağatay Ulusoy  gained weight for his new role and said that "Nobody can recognize me with this look".