Esra Bilgic (from Resurrection Ertugrul) is on holiday together with her mother and her brother Ali Bilgic.
She and her family are seen on the beach of a hotel in Bodrum, Gölköy.
Esra Bilgic listened to music and danced while she was sitting on sunbed.
After a while, she felt uncomfortable due to sunlight and asked the hotel staff to open umbrella.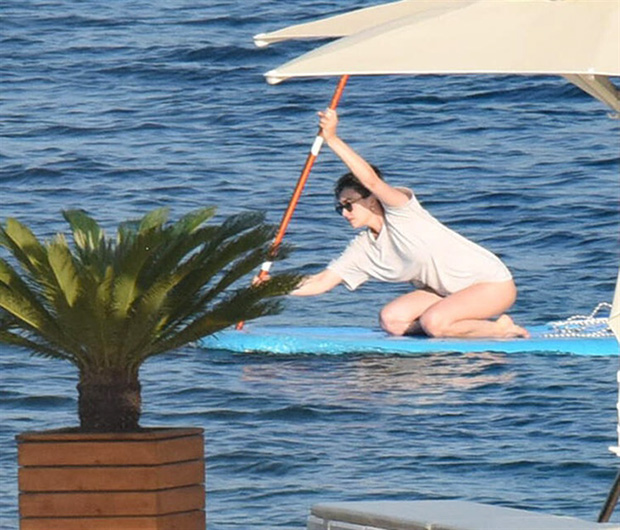 She waited the hotel staff but then, she tried to open an umbrella by herself.
Yet, she had difficulty for carrying the umbrella. Then, her brother helped her. This content belongs to www.turkishcelebritynews.com
After then, Esra Bilgic was seen while she was canoeing.