Tuba Büyüküstün, 35, was divorced on June 5 from her husband Onur Saylak.
The name of actress started to be remembered with Umut Evirgen, the young operator of La Boom and Gizli Kalsın in Istanbul, Emirgan. These allegations took place in the magazine press last week. And the couple was seen together for the first time in front of La Boom. But soon after that, things got mixed up.
When the bodyguards of Umut Evirgen realized the situation, they started to pursue the vehicle that Hurriyet reporter "Ismail Bayrak" was in. At Baltalimanı, the guards intercepting the vehicle,  showed guns and seized the reporter's camera. The bodyguards said to the reporter  "Go to La Boom an hour later,  get your machine from there," and moved away from there.
İsmail Bayrak, who could not get the machine back despite all his efforts, went to Sariyer Public Security Bureau after the incident and complained about Umut Evirgen and his bodyguards.
Three months ago, Umut Evirgen went to asked for his girlfriend Cansu Ağar in marriage with his close friend, Cagatay Ulusoy.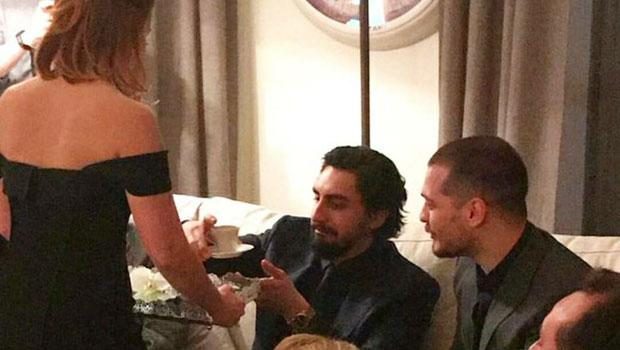 Source: http://www.sozcu.com.tr
Soruce: http://www.cnnturk.com