GQ Turkey Men of the Year 2016 took place at Volkswagen Arena, Istanbul on February 15th, 2017. Several Turkish stars such as Beren Saat, Basak Dizer and Cansu Dere took attention by audience through their fantastic dresses. Simge Fistikoglu and Cem Yilmaz were the hosts for this prestigious night.
Find out who won below!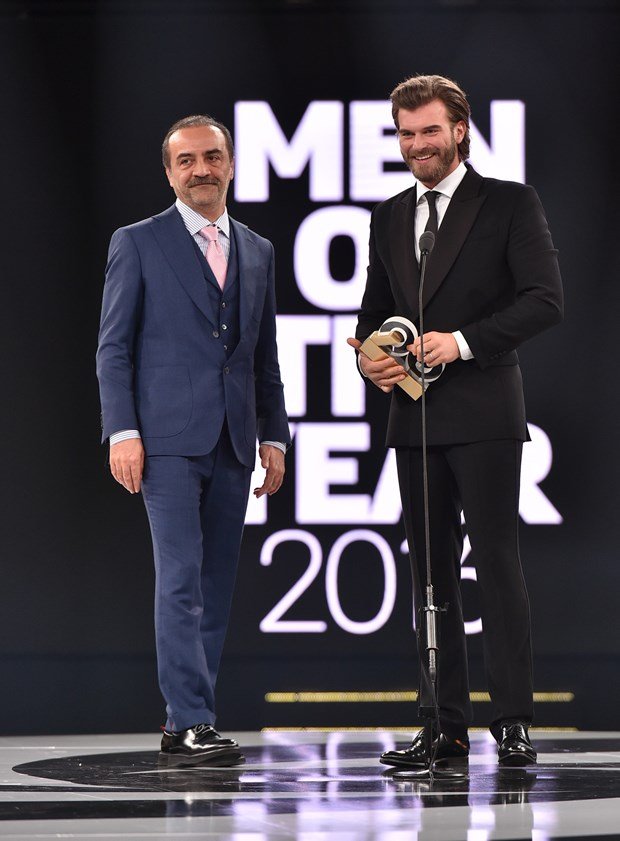 Best Actor: Kivanc Tatlitug
Kivanc Tatlitug took home the Best Actor Award for his role in Star Tv's popular Turkish drama Brave and Beautiful (Cesur ve Guzel). He received his award from Turkish actor Yilmaz Erdogan.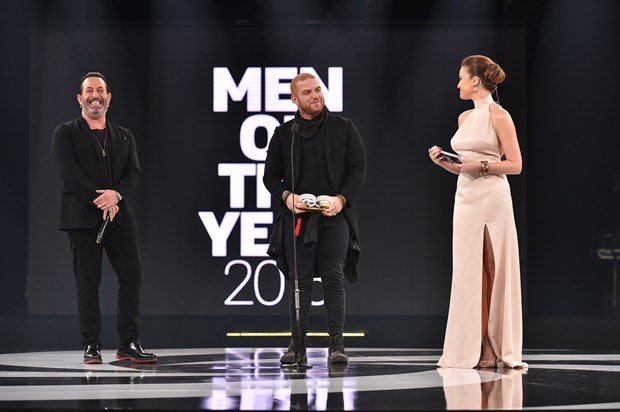 Best TV Personality: Gokhan Oguz
Gokhan Oguz was presented with the award by famous comedian who won the men of the year award last year – Cem Yilmaz.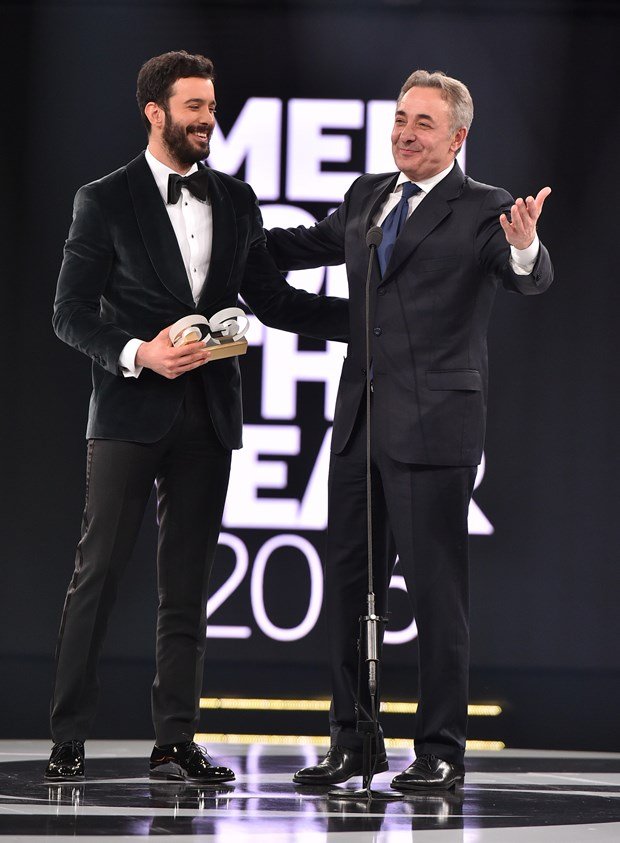 Mostly Spoken Man of the Year: Baris Arduc
Baris Arduc received his award from Turkish actor Mehmet Aslantug.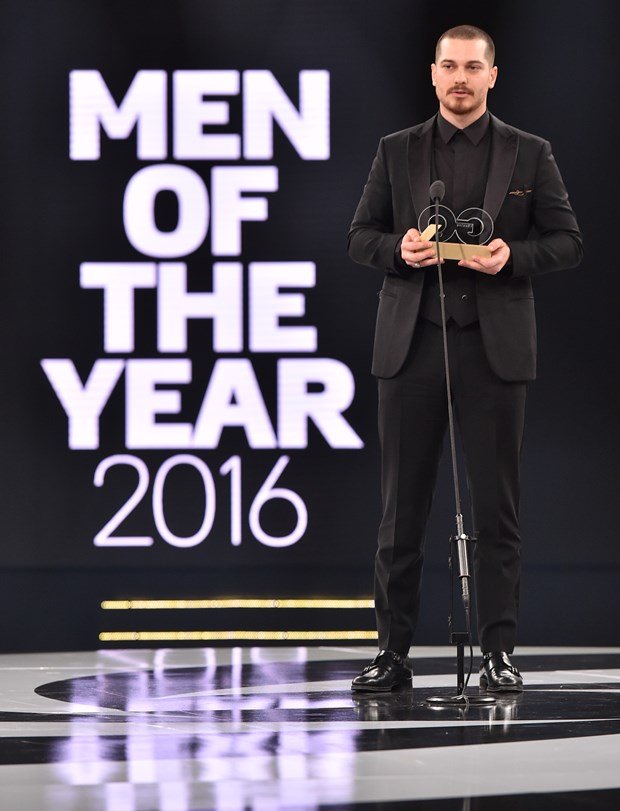 Best International Man: Mert Alas
Mert Alas could not attend to the ceremony and accepted his award by video link. The famous actor Cagatay Ulusoy got the award on behalf of Mert Alas.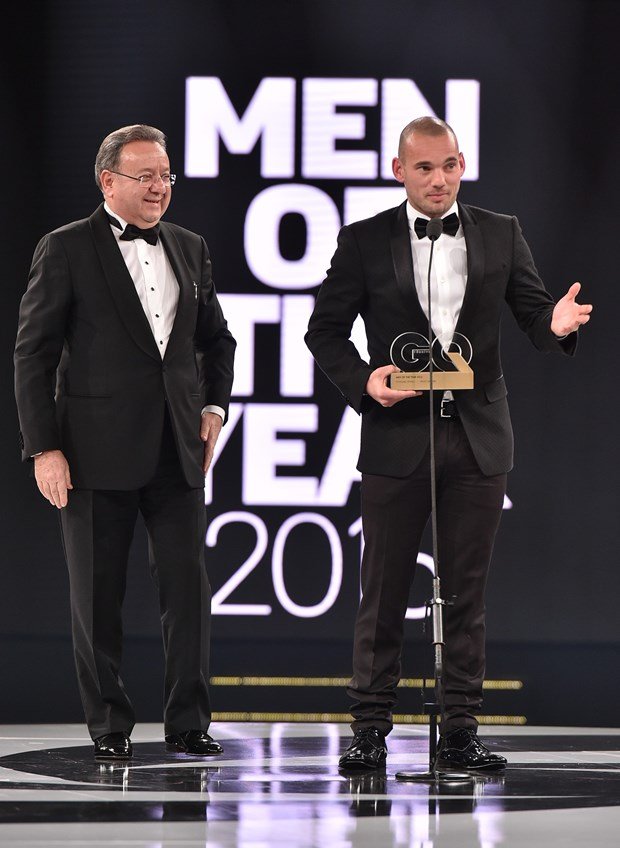 Best Sportsman: Wesley Sneijder
Wesley Sneijder received his award from Dogus Otomotiv Chair of the Board, Aclan Acar.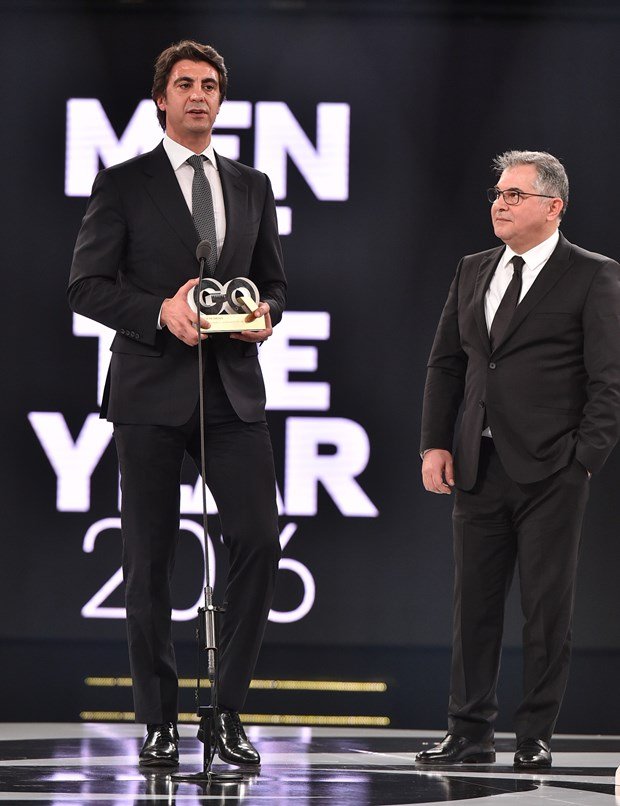 Most Breakthrough Success: Ibrahim Kutluay
Ibrahim Kutluay received the Most Breakthrough Success Award for the Project of "Stay in the Game" by Darussafaka Dogus.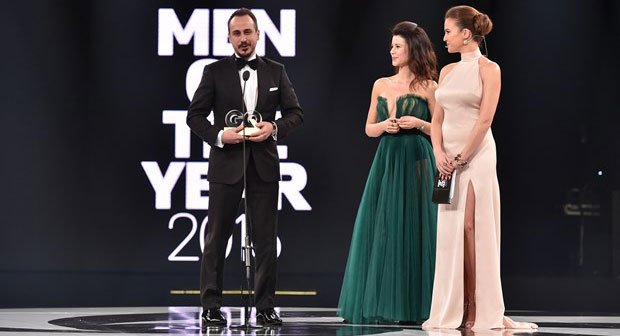 Best Director: Ozan Aciktan
Ozan Aciktan received his award from famous Turkish actress Beren Saat.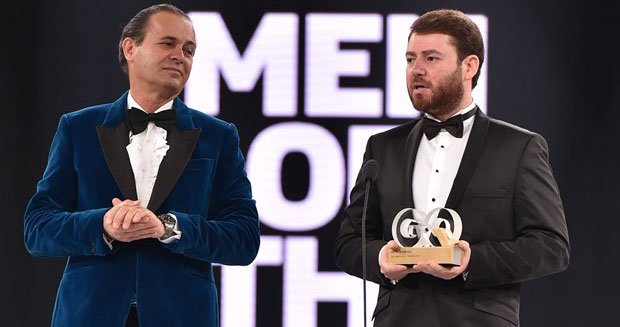 Best Chef: Mustafa Otar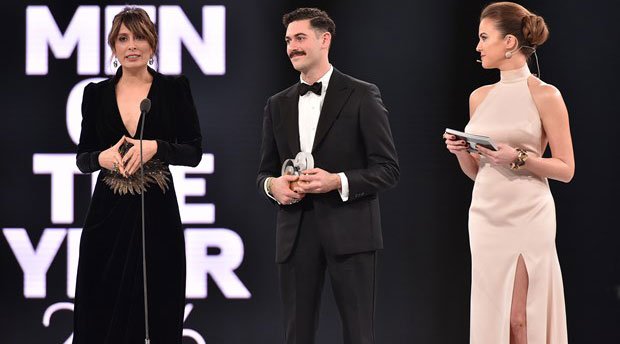 Stylish Man of the Year:  Kaan Bergsen
Kaan Bergsen received his award from Seda Domanic, Editor-in-Chief of Vogue Turkey.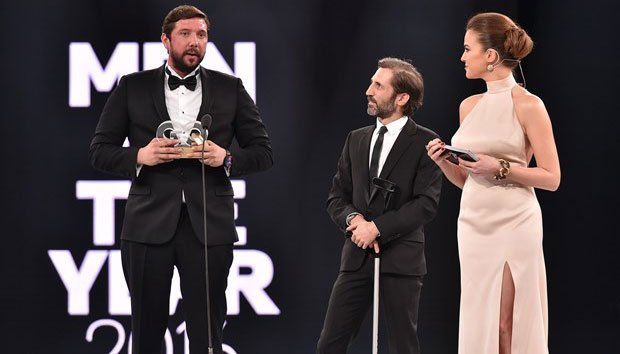 Inspirational Man of the Year: Caner Eler
Caner Eler received his award from photographer Koray Birand.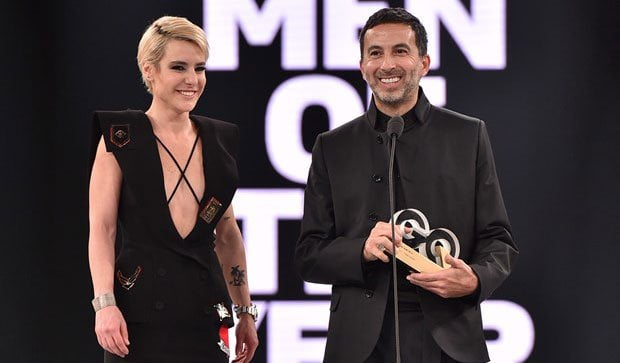 Art Award of the Year: Taner Ceylan
Painter Taner Ceylan received his award from Zeynep Uner, Editor-in-Chief of GQ Turkey  GQ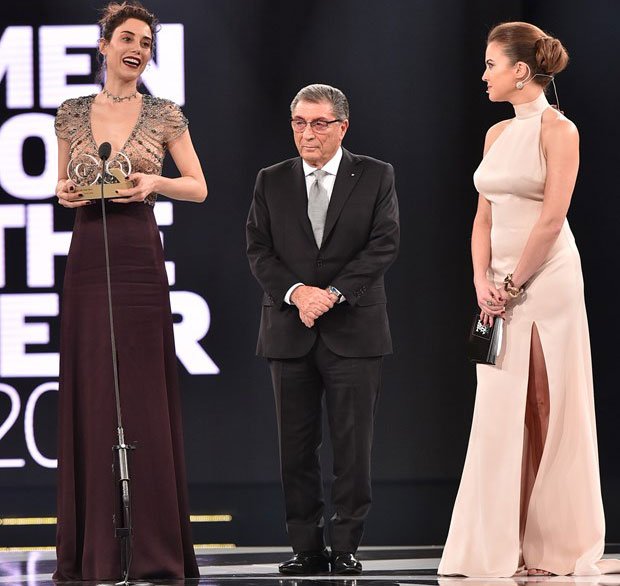 Woman of the Year: Cansu Dere
Cansu Dere took home the Woman of the Year Award for her role in Star Tv's popular Turkish drama Mother (Anne). She received her award from Erman Yerdelen, Chair of the Board of Dogus Yayin Grubu.
Congratulations to all the winners!