Popular Turkish actor Tolgahan Sayisman and former Miss Albania Almeda Abazi wanted to go to Hawaii since they started their relationship.
The couple is going to get married on February 13th, 2017 (birthday of Almeda) at Los Angeles and then, fly to Hawaii on February 14th for their honeymoon.
After their homeymoon, the couple will organize a celebration party in Istanbul. Then, the couple is going to go to Albania where Abazi is come from.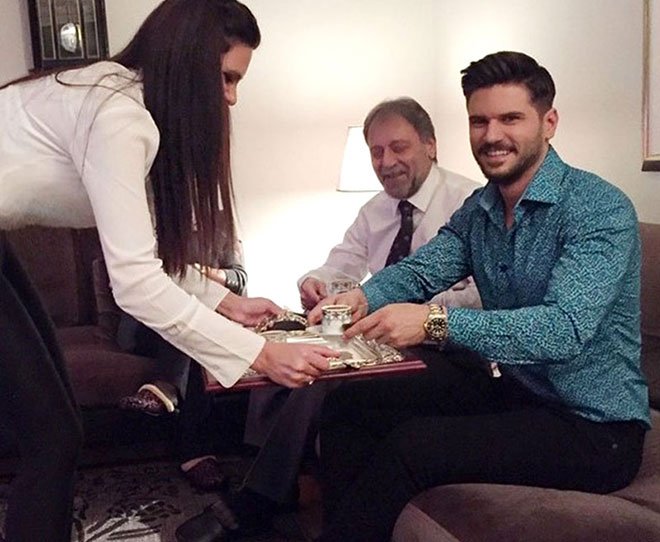 Tolgahan Sayisman who is 35 years old asked the consent of Almeda's parents for marriage two months ago and drank Turkish coffee with salt. (Drinking Turkish coffee with salt is a Turkish tradition. The groom and his parents visit the girl's family to ask the hand of the bride-to-be and the blessings of her parents upon the upcoming marriage. During this meeting, the bride-to-be prepares and serves Turkish coffee to the guests. For the groom's coffee, the bride-to-be sometimes uses salt instead of sugar to gauge his character. If the groom drinks his coffee without any sign of displeasure, the bride-to-be assumes that the groom is good-tempered and patient.)