This year, challenging new Turkish dramas are on way. Unlike last year, we don't have hollow series this year. 5 big tv broadcasting networks have 5 challenging tv series:
1) Kosem Sultan (Star Tv): Beren Saat's new tv series.
2) Poyraz Karayel (Kanal D): The new tv series of Timucin Esen and Burcin Terzioglu. The story is about a suspended police officer who tries to get in mafia relationships and falls in love with the daughter of a mafia leader.
3) Three Friends (Atv): Hakan Yilmaz's new tv series.
4) One Woman One Man and One Baby (Star tv): The story of a married couple: Zeynep and Ozan.
5) The Revenge of the Snakes (Yilanlarin Ocu) (Show Tv): The new tv series of Hande Soral, Cemal Toktas and Ceyda Ates.
[lightbox full="http://www.youtube.com/watch?v=q3BsTD9D2yU" title="5 new turkish dramas for 2014-2015 season"]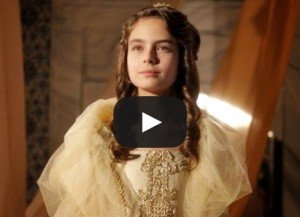 [/lightbox]