What are the must-see romantic Turkish movies in all time?
There are well-made Turkish movies that you must watch! These movies are the perfect candidates if you are searching to watch a beautiful love story.
We took a look at our favorite Turkish movies in the romance genre after 2000. Of course, this list does not include classical Turkish movies (that are called as Yeşilçam movies) or just festival movies. We have selected our list based on viewership, story, originality, and emotions they express. If you like American movies Titanic and The Notebook, or if you like the book of Pride and Prejudice, we believe that you will also love the following movies. Here is the best list of must-see romantic Turkish movies that will make you fall in love. This content belongs to www.turkishcelebritynews.com
In reverse order of popularity, lets start!
10. Take Care of Myself (Kendime İyi Bak)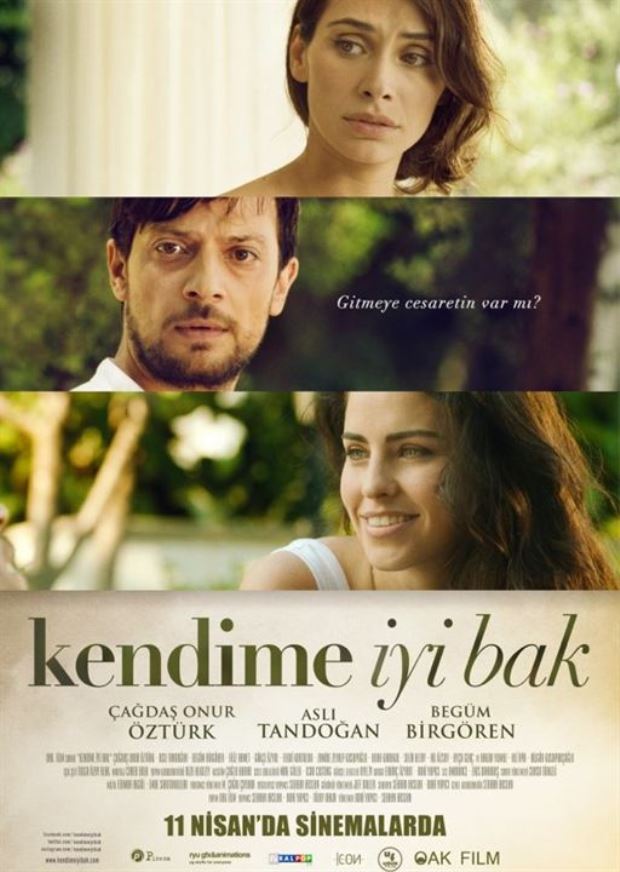 Release date: April 11, 2014
Cast: Çağdaş onur Öztürk, Begüm Birgören, Aslı Tandoğan
Story: Emre is about to get married to his girlfriend Yesim in one week but his life turns upside down when he learns that his ex-friend was died years ago.
9. Whisper If I Forget (Unutursam Fısılda)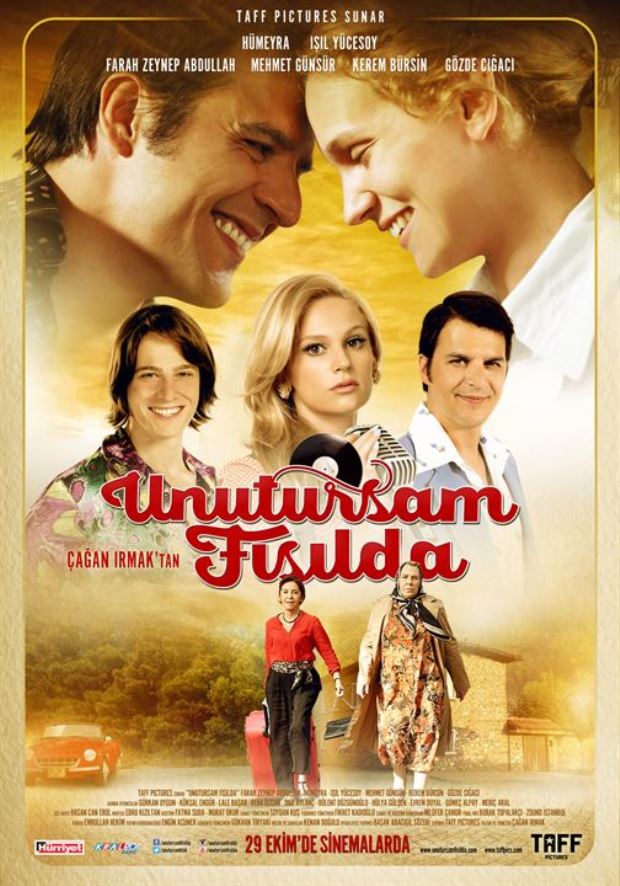 Release date: October 29, 2014
Cast: Farah Zeynep Abdullah, Kerem Bursin, Mehmet Günsür, Hümeyra, Işıl Yücesoy,
Story: Hatice is a beautiful young girl who dreams about becoming a popular singer. She leaves everything behind and starts a new life together with her boyfriend.
8. Dilber's Eight Days (Dilber'in Sekiz Günü)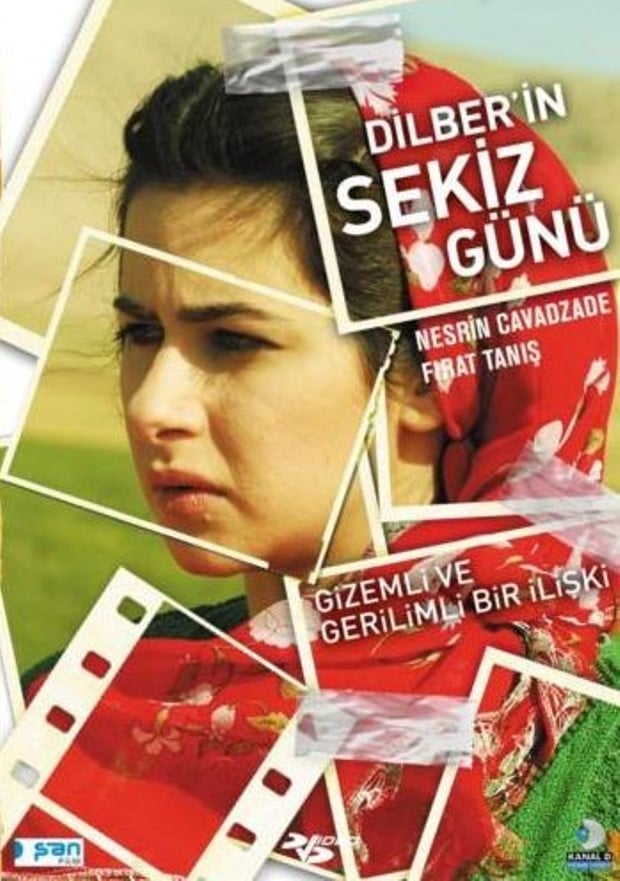 Release date: April 24, 2009
Cast: Nesrin Cavadzade, Fırat Tanış, Mustafa Üstündağ, Osman Akça
Story: Dilber is a beautiful village girl who rebels against the village norms and gets married to a stranger after being spurned by her lover.
7. Lovelorn (Gönül Yarası)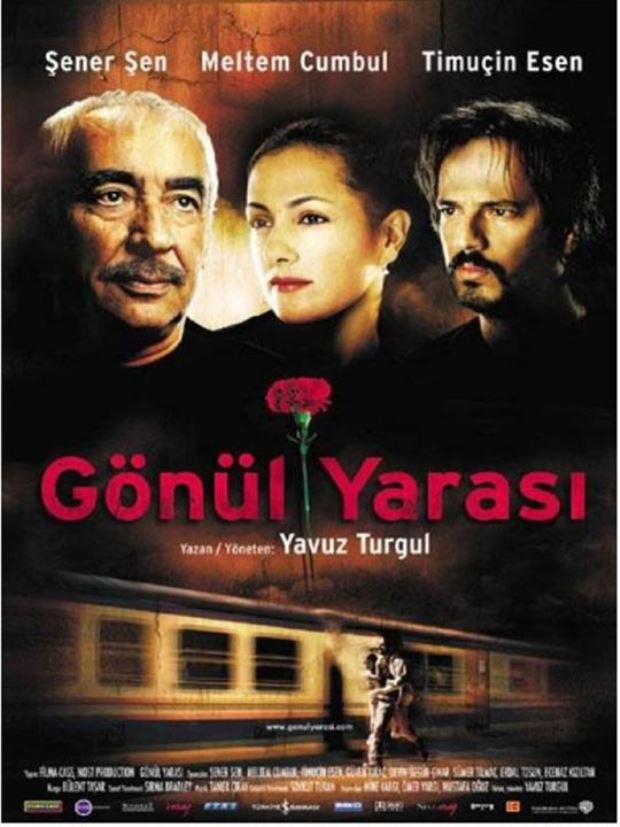 Release date: January 7, 2005
Cast: Şener Şen, Meltem Cumbul, Timuçin Esen
Story: Nazım is a retired teacher who works as a taxi driver. He meets a beautiful nightclub singer and single mother Dunya and is involved in her life.
6. For Both of Us (İkimizin Yerine)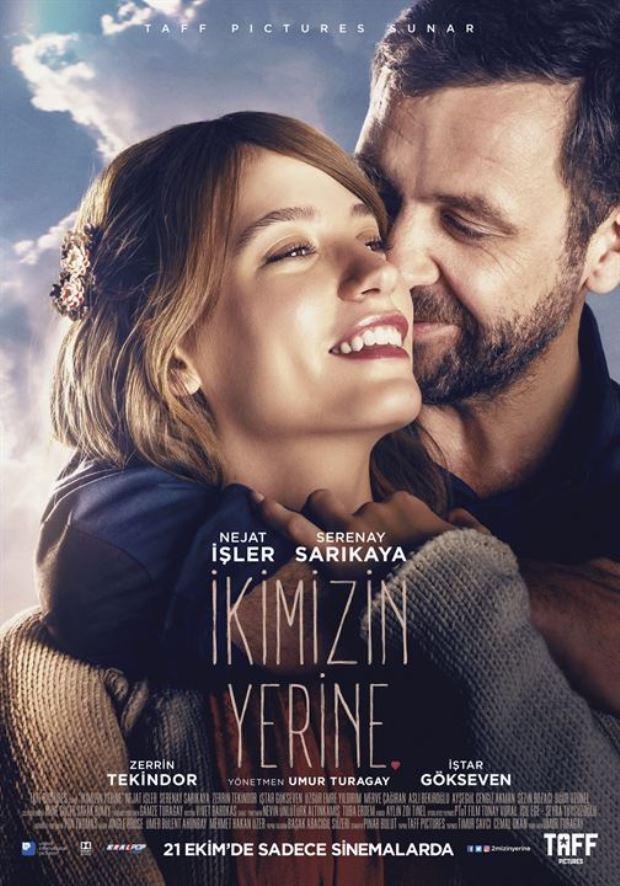 Release date: October 21, 2016
Cast: Serenay Sarikaya, Nejat İşler, Merve Çağıran, Aslı Bekiroğlu, Zerrin Tekindor
Story: Cicek is a beautiful young girl who has grown up with many unanswered questions. Her life changes all of a sudden when a new literature teacher comes to her school.
5. A Small Eylul Affair (Bi Küçük Eylül Meselesi)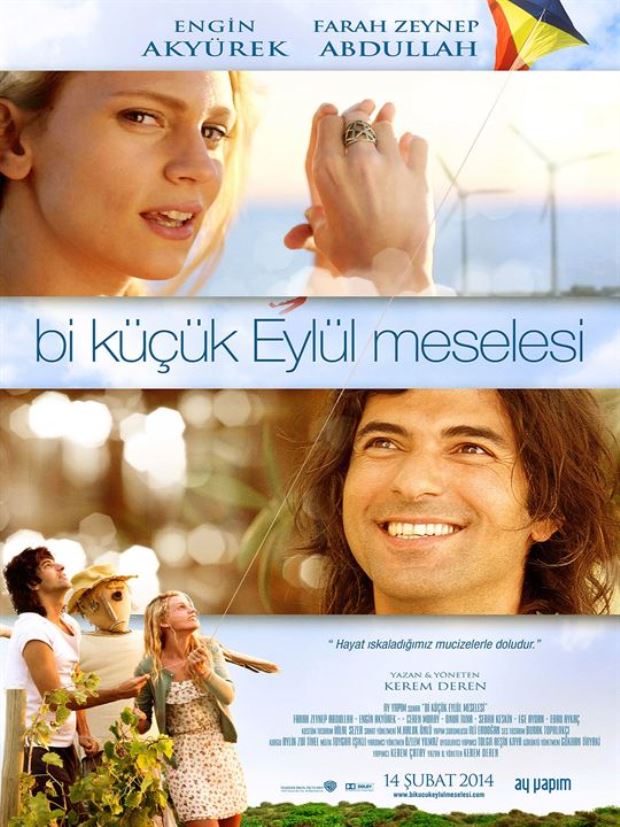 Release date: February 11, 2014
Cast: Engin Akyürek, Farah Zeynep Abdullah, Ceren Moray, Onur Tuna, Ege Ayhan
Story: Eylül is a beautiful young woman who experiences a near-fatal accident but survives. However, her memory from the last month is gone.
4. Love in Another Language (Başka Dilde Aşk)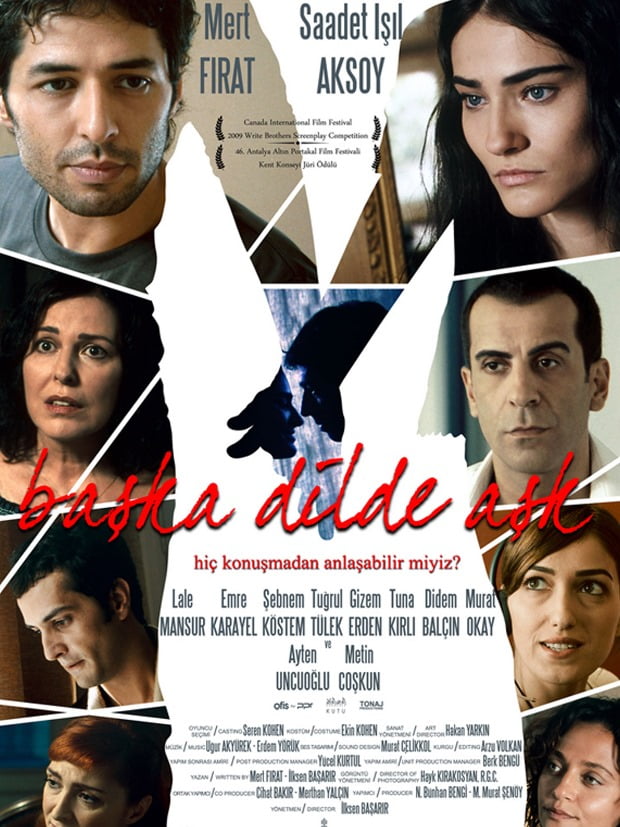 Release date: December 18, 2009
Cast: Mert Fırat, Saadet Aksoy, Emre Karayel, Lale Mansur, Timur Acar
Story: Onur is a young deaf man who falls in love with a call-center worker Zeynep. They start an unusual relationship without speaking to each other.
3. Delibal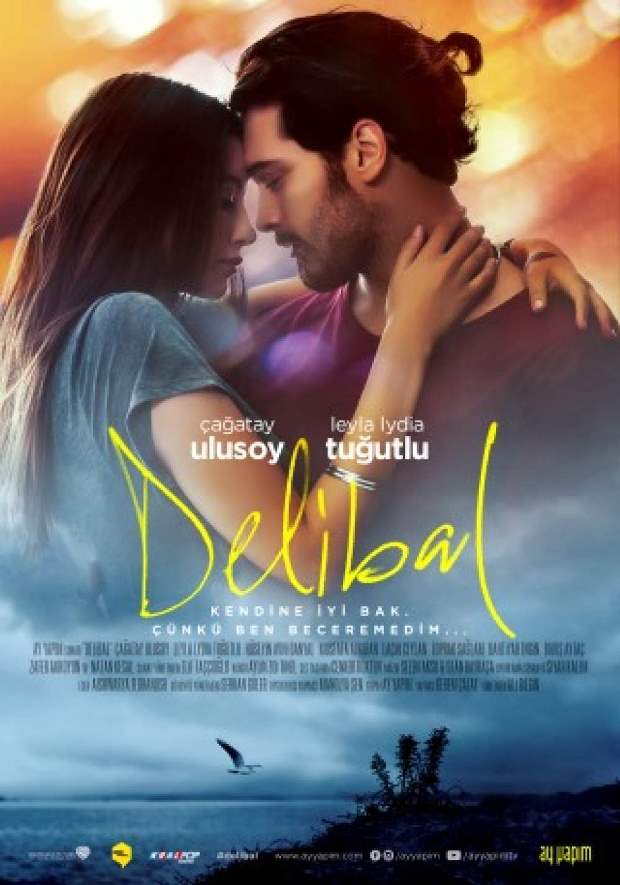 Release date: December 25, 2015
Cast: Çağatay Ulusoy, Leyla Lydia Tuğutlu, Hüseyin Avni Danyal, Nazan Kesal, Barış Aytaç
Story: Barış and Füsun are high school sweethearts who eventually get married. However, their perfect life starts to change all of a sudden.
2. Love Loves Coincidences (Aşk Tesadüfleri Sever)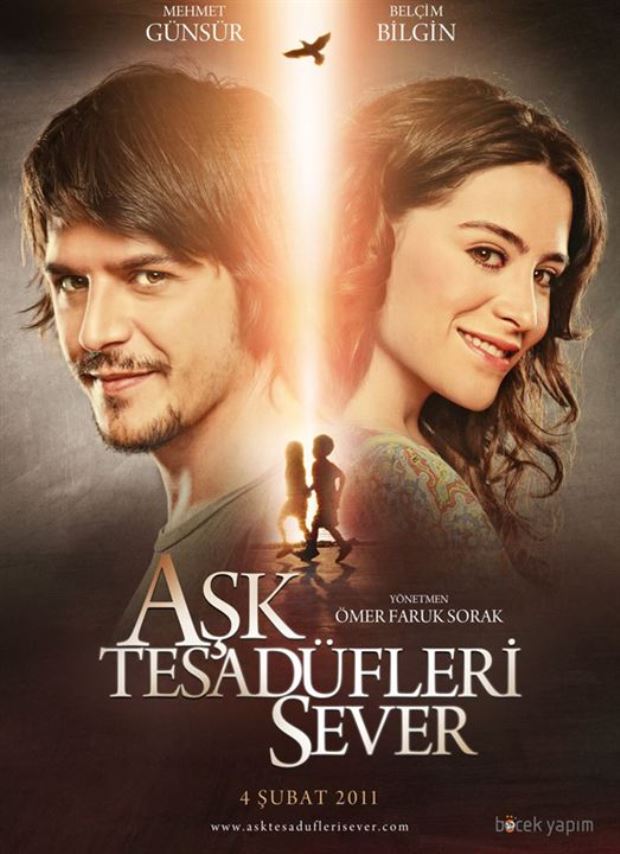 Release date: February 4, 2011
Story: Ozgur bumps into his childhood love Deniz. Coincidences bring these two lovers together after 25 years.
Cast: Mehmet Günsür, Belçim Bilgin, Yiğit Özşener, Ayda Aksel, Altan Erkekli
1. Alone (Issız Adam)
Release date: November 7, 2008
Cast: Cemal Hünal, Melis Birkan, Gözde Kansu, Yıldız Kültür
Story: Alper and Ada who are totally different from each other meets out of pure coincidence at a book store. Their life turns into a new direction after then.