Netflix organized "See What's Next" Event at Villa Miani on April 18, 2018 in Rome, Italy. Cagatay Ulusoy together with Erik Barmack, Alvaro Morte, Alessandro Borghi, Felix Kramer attended to Netflix Originals from Europe panel during Netflix "See What's Next" event.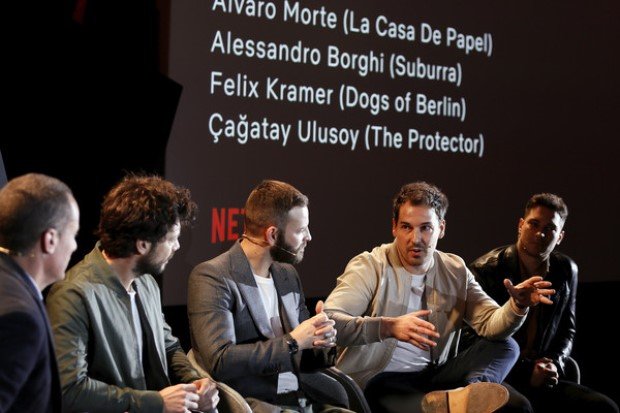 In This Photo: Alessandro Borghi, Felix Kramer, Alvaro Morte, Erik Barmack and Cagatay Ulusoy
Netflix's first Turkish original series' name is "the Protector" that will star Cagatay Ulusoy, Okan Yalabık, Ayça Ayşin Turan, Hazar Ergüçlü and Mehmet Kurtuluş. The shooting of tv series has just started and it will be broadcasted in the second half of this year. Netflix introduced its first Turkish original series to the international media during "See What's Next" event.
This content  belongs to www.turkishcelebritynews.com. Cagatay Ulusoy attented to the panel together with Alvaro Papel who is the professor of La Casa de Papel. After the panel, Cagatay and Alvaro had an opportunity to have a little chat.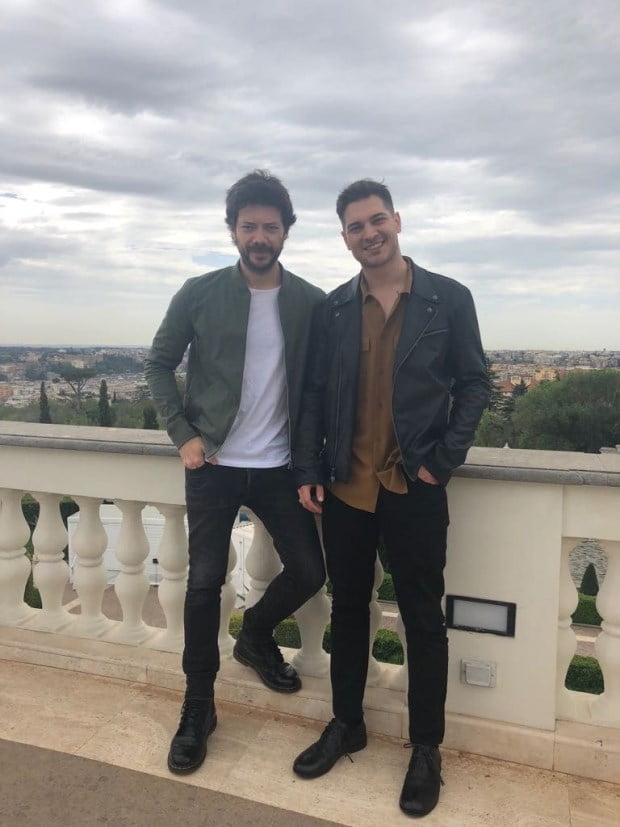 Here is Cagatay Ulusoy's photos from Netflix "See What's Next" event: