Ebru Şahin and Cedi Osman has been dating for several weeks.
The couple met in Çeşme thanks to their friends and started dating afterwards.
Ebru Şahin denied the dating news at first but she had to confirm her relationship after her photos with Cedi Osman became public.
The popular basketball player Cedi Osman shared a photo of his lover Ebru Şahin on his social media account for the first time.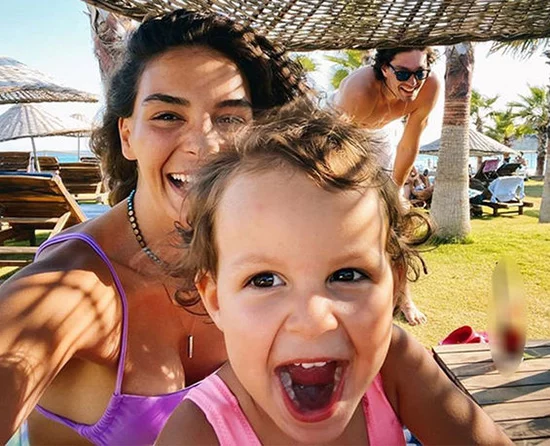 After then, Ebru Şahin send a heart emoji for this photo.
The couple's photo also includes Cedi Osman's nephew. This content belongs to www.turkishcelebritynews.com
For this reason, people commented that "Ebru has entered to the family".