Why your last Turkish drama Until Death (Olene Kadar) did not last long?
Engin Akyurek: It lasted 13 episodes. You always go with faith for any work. But sometimes, the audience might not love the story. We could have not tell the story properly. This happens in our business.
Why did your tv series Black Money Love (Kara Para Aşk) become so popular?
Engin Akyurek: I think, the criminal story there was so successful. And, the love story was so strong too. But, you cannot tell the story just by love story. Your story has to be strong too.
Why did your tv series What is Fatmagul's Fault? (Fatmagulun Su Ne) become so popular?
Engin Akyurek: It was a universal story. It was a story that so many people around the world can encounter with, but it was also a very risky story. But, we told the story so properly in my opinion. It was as if it was supposed to be. I wish we could tell such stories right now.
Why are you so popular in Latin America?
Engin Akyurek: We have to ask this question to them. It is very difficult to make a comment about myself. In the past, people from the same geography used to watch me and we could understand that. But, it is a little bit sociological thing that people from different geography watch Turkish dramas. I wish some people wrote a thesis or research about this. I think there is certainly a common thing. Maybe you remember, Mediterrian actors were so popular in America once upon a time. I think it is related with feelings and cordiality. In my opinion, how we show our feelings sounds good to them. This content belongs to www.turkishcelebritynews.com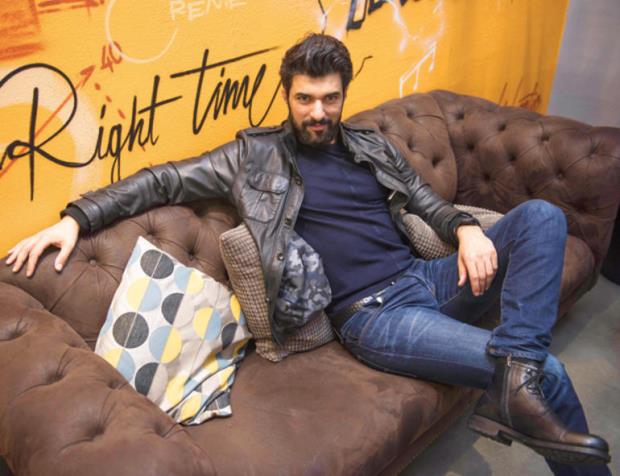 What Do You Do in Your Spare Time?
Engin Akyurek: I live in Anatolian Side. Most of the time, I spend my time there. I don't go to European Side unless I have a business. When I do not work, I do the things that I cannot do while I am working. I love to go somewhere and read a book.
When you read a good novel, are you asking yourself what people are writing and what we are acting?
Engin Akyurek: I think we don't have a problem about story. We have a problem about how to reflect it. Do you think that this country has a problem about story! There are stories everywhere. We are telling our stories moderately. But think about American movies. They are telling a moderate story in a proper way. Turkish cinema's summary is that very beautiful stories are told moderately.
Have you ever visited Arab countries? Many Turkish celebrities earn money by attending events there.
Engin Akyurek: No, I haven't. I love travelling without any plan or program. I am on the process of reading and writing for the last 1,5 years. I just wanted to stay and write.
What are you writing?
Engin Akyurek: I have mini stories. We have a journal named "Kafasına Gore" which is launched in every two months. I am interested in both the content of this journal and writing stories for it. We are sending it to the abroad too. It makes me so happy.
Are you writing any scenario?
Engin Akyurek: Yes, Inshallah I will do something about it in the future.
Are dreaming about being a director?
Engin Akyurek: Yes, I have. After I started writing, you understand that you have to direct the thing that is in your mind.
Which project did you like most?
Engin Akyurek: Beyond the Clouds (Bir Bulut Olsam) is my first project that I was the main character. Meral Okay wrote it. She is very valuable for me. Beyond the Clouds is so special for me. What is Fatmagul's Fault? (Fatmagulun Sucu Ne) made me popular and started the abroad process. Black Money Love (Kara Para Ask) sustained this process. I was nominated to Emmy Awards for that Turkish drama and won a Prize in Seoul.
Black Money Love or What is Fatmagul's Fault? Which one?
Engin Akyurek: It is as if your son or your daughter type question. These two are twins, I love both of them.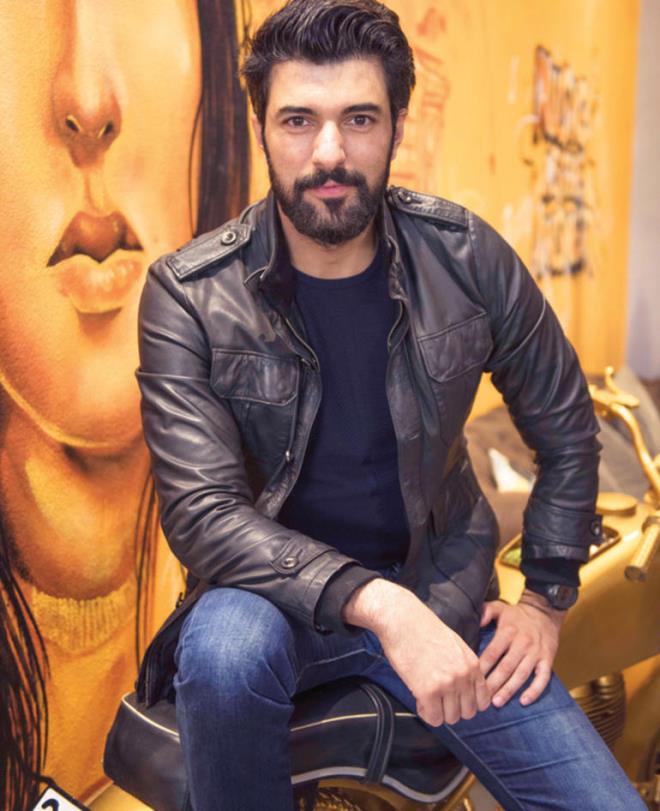 Source: Translated from the interview at http://www.hurriyet.com.tr/kelebek/magazin/engin-akyurek-merak-edilenlerini-anlatti-40775314