With the normalization period started after the spread of Coronavirus, Engin Altan Duzyatan and his wife Neslişah Alkoçlar Düzyatan have gone on a holiday with their friends Ralf Tezman, Sanem Tezman, Abdullah Burnaz, and Selin Burnaz.
The couple and their friends preferred to use their private boat for the holiday in Bodrum.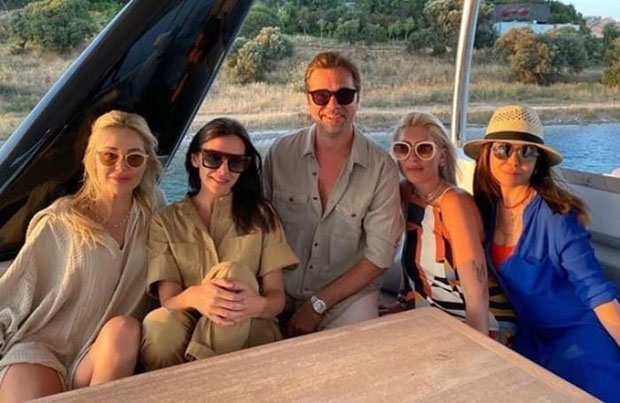 Engin Altan Duzyatan recognized that journalists were taking his photos and he was shocked for a while.
When he saw the journalists, he said that "Ralf, they are taking our photos." Ralf replied that "Engin, they have made photo romance".