Congratulations to #HiLeon and to the amazing actors Miray Daner and Boran Kuzum.
E! Entertainment Television announced that the winner of the TV's Top Couple 2018 is Hilal and Lean from the Turkish series Wounded Love (Vatanim Sensin).
Hilal and Leon became the finalist among 64 couples from all over the world. After a fierce competition with Oliver and Felicity from Arrow, Hilal and Leon became the 2018's winner.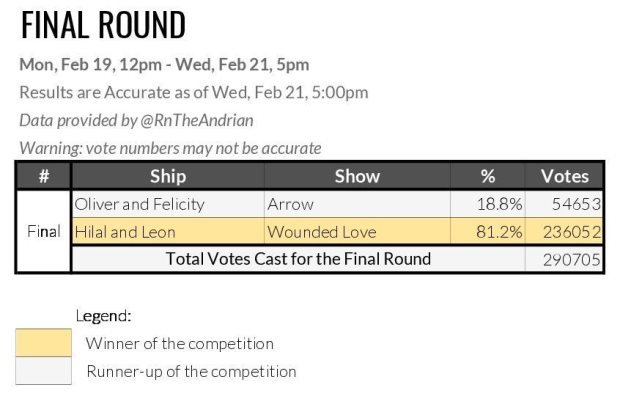 This content belongs to turkishcelebritynews.com
Miray Daner and Boran Kuzum thanked fans for their support.
Boran Kuzum wrote that  "You are crazy! 🙂 @enews @eonlineTV Thank you for voting us from all around the world for Top TV Couple of 2018, and for your support!"
Miray Daner wrote that "Endless thanks to those who voted with patience and devotion and most of all, the architect of this award, HiLeon."
Congratulations to Hilal and Leon! We hope that this win would bring new fans to you.
Please find below the video that shows HiLeon:
Video