Serenay Sarıkaya and Mehmet Günsür talked to Hürriyet Kelebek about their digital series Fi and answered the questions of Hakan Gence.
You are the hottest couple on the screen. Have you met before?
Serenay Sarikaya: We have met several times but we are working together for the first time. I also heard Mehmet's name in office (manager office, ID Communications). They always say to me, "You are his female version, he is your male version." We were very curious as to how something would come out when we came together.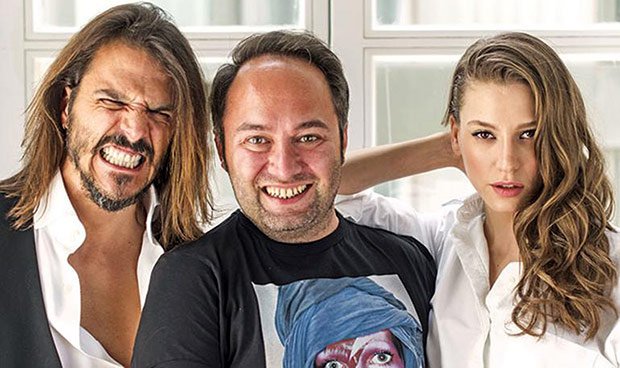 'Fi' is one of the first series to be released on a digital platform. What will the internet series provide for the audience?
Serenay Sarikaya: We can see richer works in the sense of more original, diversity. It is a hope for everyone.
What changes when an episode is 60 minutes instead of 170 minutes?
Mehmet Günsür: You have to be clever. You only have one chance to play something in the best way to tell. The writer has to write in the best way, the actors have to play in the best way and the director has to shoot in the best way.
Your sex scenes are very talked about. How does this feel to you?
Serenay Sarikaya: Duru and Deniz, two lovers. We see conflicts and rapprochements in the story. Those scenes do not make up the whole 'Fi, we tell a different story. Those who follow 'Fi' are already aware of this.
Mehmet Günsür: Unfortunately, this is the first among the taboos in our country. I think that this situation can only be overcome with education.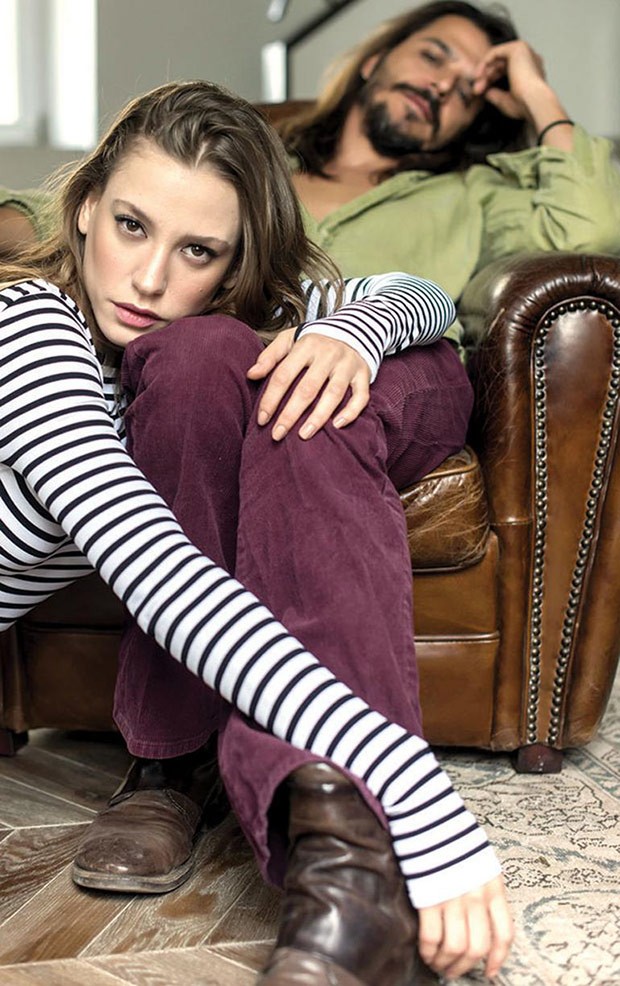 What do you say about each other?
Serenay Sarikaya: The first think comes to my mind about Mehmet is music. Then, joy… He has a feeling that nature and feels others good. I love him so much.
Mehmet Günsür: I do not know how amazing it is, but it is very beautiful … The inside is beautiful, the outside is beautiful … It is very valuable to see the positivity inside everything. Even a single sentence that she says is enough to wake you up.
Your star shone quickly. What was your secret?
Serenay Sarıkaya: I was 100% confident that I should be here and I have to do this job. I've worked for what I believe. Major reasons are to believe in myself, to be patient and to be a value like my mother in the background.
Beauty?
– It seems like an advantage at first but then it turns into a disadvantage. Because you're trying to show that something is not just gained from visual causes.
I see a very attractive woman here. What do you see when you look at the mirror?
– I am happy that God gave me this body and I try to take good care of it. I believe that beauty both psychologically and physically is about inside. It's important to eat well. The better you feed yourself, the more you shine.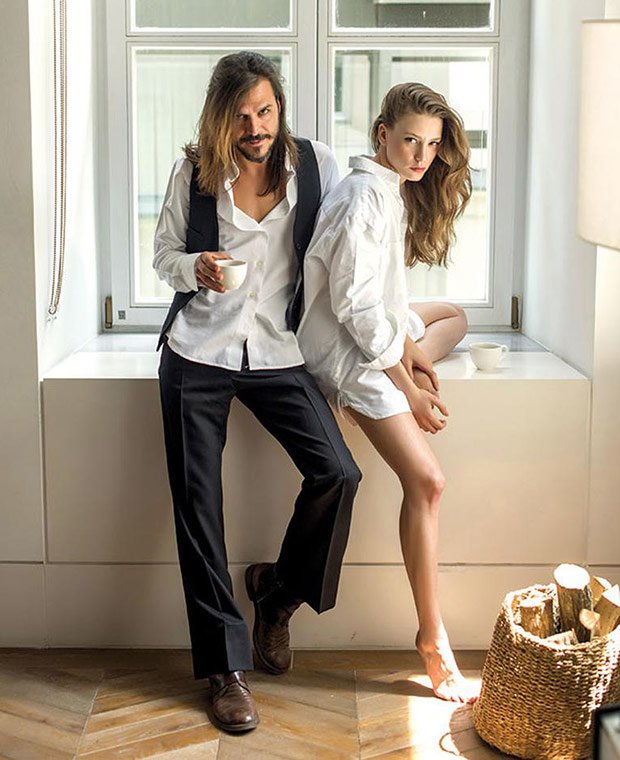 What is it like to be born so beautiful?
– I talked to Mom the last day; I had an interesting childhood. Everyone in the street loves me and wants to take my photos. I've got a lot of attention from those days. But this is not something that I'm very aware of.
You say so, but you went to the Czech Republic and joined a beauty contest …
-Like every young girl it 's my dream. I wanted to experience that environment. When I was 15, my volleyball coaching in Antalya talked about a beauty contest in Czechoslovakia for those under 18 years old. I said "I will," because I like to explore new places.
Foreign language?
– I do not speak English. They gave me the ticket, I went on my own. This reinforced my confidence. I guess that's why I do not have any difficulty while expressing myself now.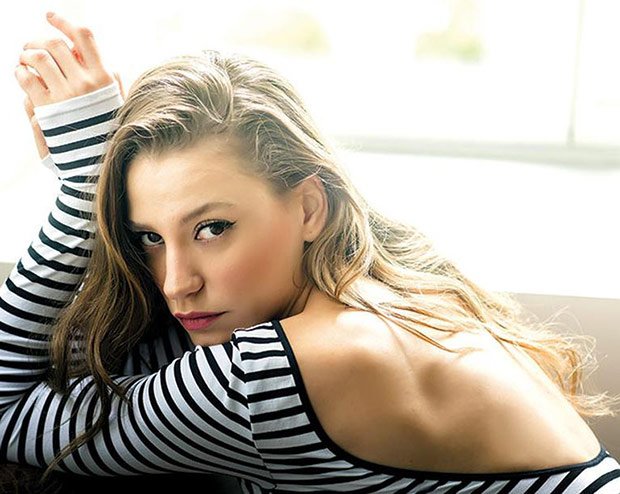 You've grown up in front of people … What kind of pressure did this make over you?
Serenay Sarikaya: I knew it would be a difficult journey. But I volunteered this way. And I really wanted to be 'this'. I accepted everything that came from that, with all respect. My life philosophy
is to surrender to the flow of life.When I start something, I do not fear and keep myself back. If there is an option at the front, I am trying to create the 'best'. When I face a bad conclusion, I perceive it as a lesson.
Are you seeing your father?
– Of course. There is no problem between us.
We can summarize Fi as the story of those who are pursuing passion. What about your passion in your story?
I am an absolutely passionate woman. For example, I am passionately attached to acting. But I am trying to be more patient, different from Duru.
How did your life with Kerem Bursin affect you?
Serenay Sarikaya: Kerem has a very special heart. Being with him gives me peace. It's energiser
to have someone who support you in your life.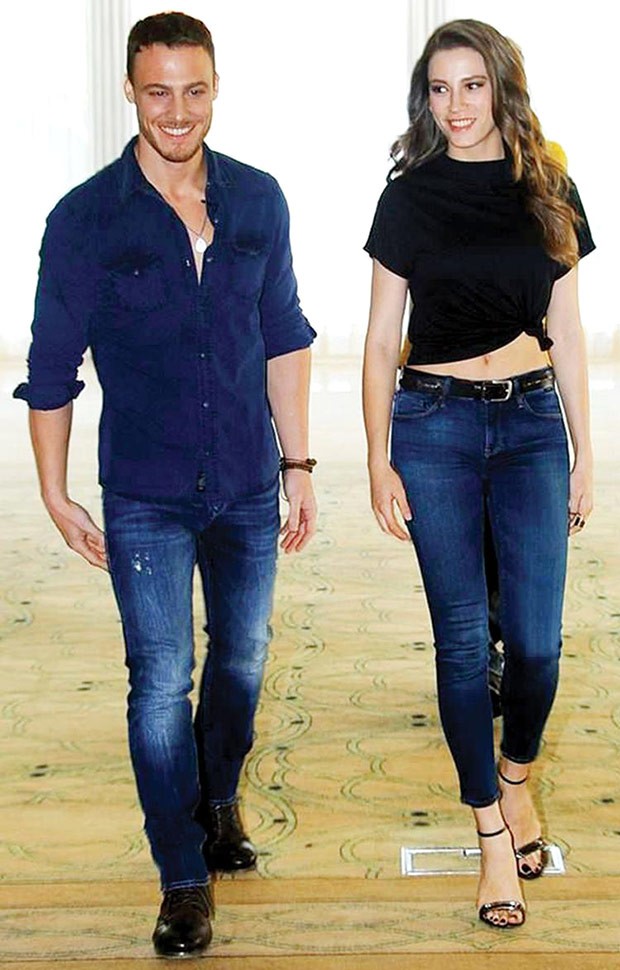 This time you're playing a ballerina. Do you use stunters in dance scenes?
Serenay Sarıkaya: I am taking lessons for about four months. I am very well prepared. After that I will probably not give up the dance. Because I had a painful process to be able to stretch. I will continue for not to lose it.
We see that the characters in the series are not exactly what they seen. How many masks do we wear?
Nobody knows what the person in front of us going through.. The false self-confidence that the social media gives us probably forces us all to be more gentle people. These are serious weaknesses. For this reason, we should not be prejudiced. None of us really know who is who.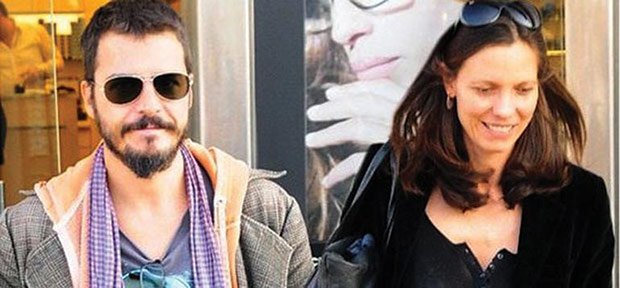 How accurate is it to get married at the place where your fame is brightest?
Mehmet Günsür: I am trying to live in the direction of my heart and my soul. Life is a love for me. I listened to my heart. When I found the woman I wanted to grow old with, I did not think of anything else.
Your marriage is 10 years old. Does love and passion continue?
Caterina is a remarkable woman. I love more every day. I want to find her in my next life.
How did the three children change your life?
– I think what will happen before I do anything. I think I'm still free. It is also what I want to give to children: freedom, love, respect, art, understanding, humility, cooperation … Apart from that; I think every man should definitely have a daughter.Children are connecting people to life. Daughters are the essence of women. It is very magical for a man to be able to understand women in their own way.
What kind of life do you have in Rome?
– I have a quiet life. Of course, there are chaos with three kids. No matter how famous you are in Rome, the way people see you is different.
How do you see Turkey from Italy?
– I remember the 80s, the 90s and the 2000s. I've seen a lot of changes in this country. I can often say that as a problem with all the world; We lost some innocence.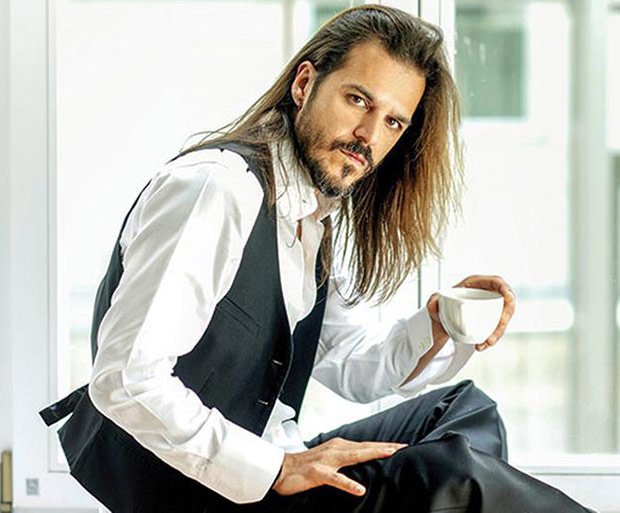 Are you always a favorite man?
Mehmet Günsür: In my childhood, they always said, "What a sweet, sweet." Actually, I was naughty. My mom says, "You were so cute that we could not be mad at you."
You are interested in music, you are running a restaurant … At which point did you decide that acting is your actual occupation?
– In 1996, after the movie 'Hamam'. I saw the Cinema's Italian cuisine and said, "I love this job."
Good lover, good father, good actor and a permanent member of Turkey's list of the most handsome men … Are you the body of perfection?
Mehmet Günsür: Never. Noone is perfect. I am also human and I am not perfect.
How has your life been reflected to be so properly seen?
– Labels can take responsibility for you. But I live abroad, I can reset myself there and I can be nobody.This is very special to me. I like being 'nobody' rather than being someone. Fame is a part of this job that not important for me.
Maybe one of you is a gentleman, one of you is rock'n roll … What kind of spirit are you in reality?
– Free … I have this feeling in every decision I make. I do not want to imprison myself with taboos or self-censorship. I want to break them.
Source: http://www.hurriyet.com.tr