2018 Cannes Film Festival is currently being held during 8-19 May 2018 in France. One of the attendants to the Festival is Serenay Sarikaya.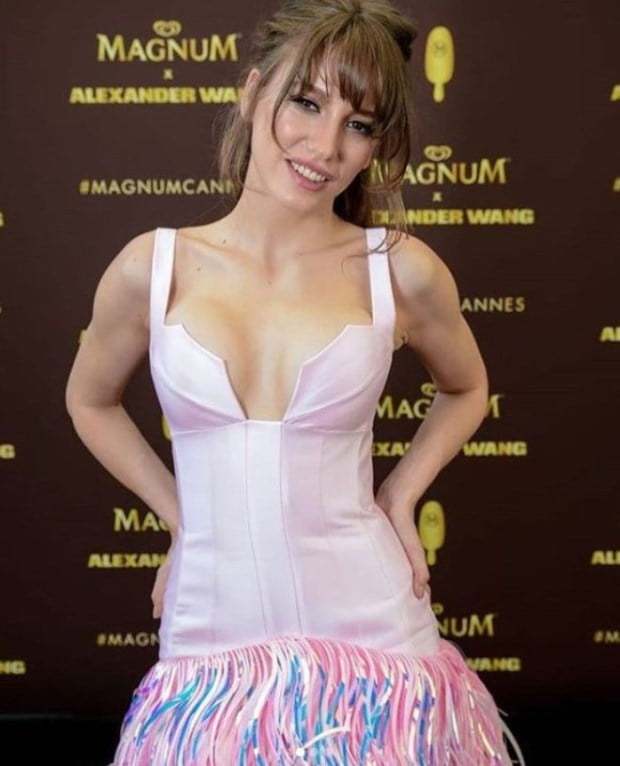 Serenay Sarikaya attended to the 71 annual Cannes Film Festival as an honor guest of Magnum. She met model Bella Hadid and designer Alexander Wand at the Magnum party at Cannes Croisette. This content belongs to www.turkishcelebritynews.com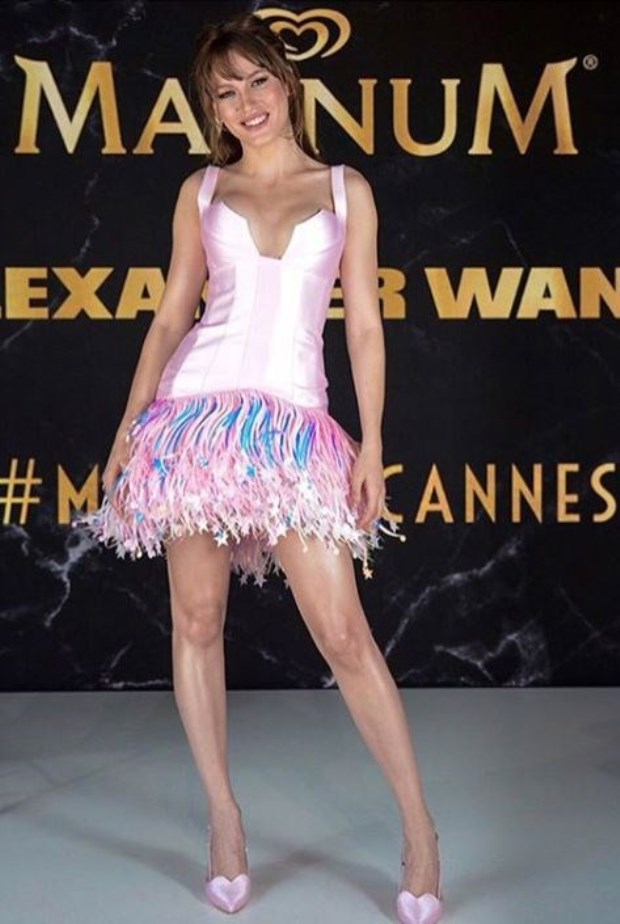 Serenay Sarikaya chose a pink dress at the first day, the designer of the dress is Hakan Yildirim.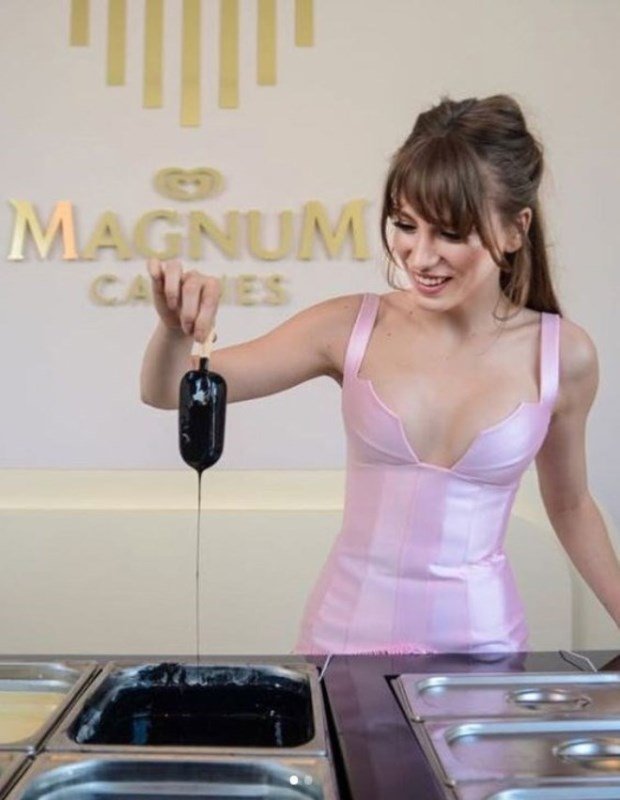 She chose a black dress for the party at night. This dress is also designed by Hakan Yildirim.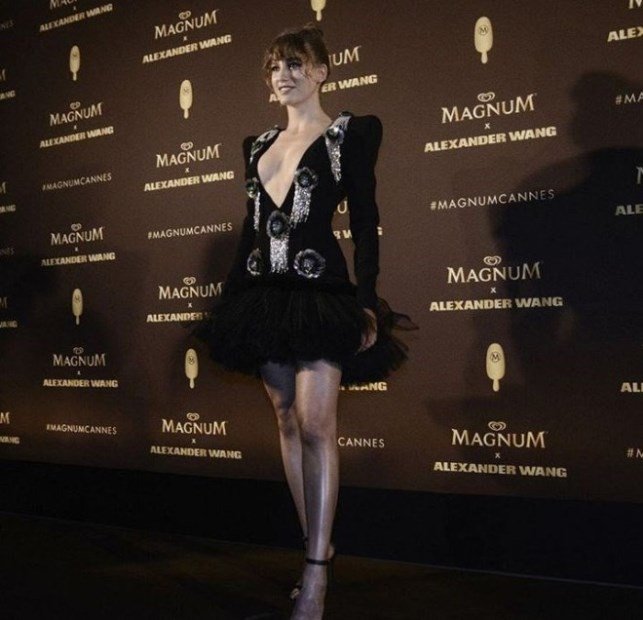 Serenay Sarikaya made an ice cream and said that "It is the sweetest excuse to come to Cannes." This content belongs to www.turkishcelebritynews.com