Many people all around the world are going crazy over Turkish dramas. Many people don't understand this addiction though.
We see many news about Turkish drama invasion in the Middle East, North Africa, Europe, Asia, and Latin America. Turkish dramas have been exported to over 100 countries and Turkey has become the world's second highest exporter of TV series after the US, with over $200 million annual exports (in 2014).
So, what makes Turkish dramas so popular around the world?
We have gathered some reasons to watch Turkish dramas. Please send us your reason to watch Turkish dramas so that we can improve our list by considering different perspectives.
1. Similarity in Cultures. Many people watch Turkish dramas because they are telling stories that they used to. The culture in Turkish dramas, more or less, is similar to that of Middle Eastern countries, Balkans, and even Latin American countries. In Turkish dramas, we see so many times the respect for elder people. The last word is said by the eldest person at the house. Family relations are so important unlike American series. Thus, there are many scenes related with parents, strong mother-in-laws, supportive parents etc. Also, love scenes rarely progress past kissing. In fact, even seeing a French kiss in a Turkish drama is newsworthy. It is so emotional to watch the main couple finally hold hands after several episodes.
Magnificent Century (Muhtesem Yuzyil)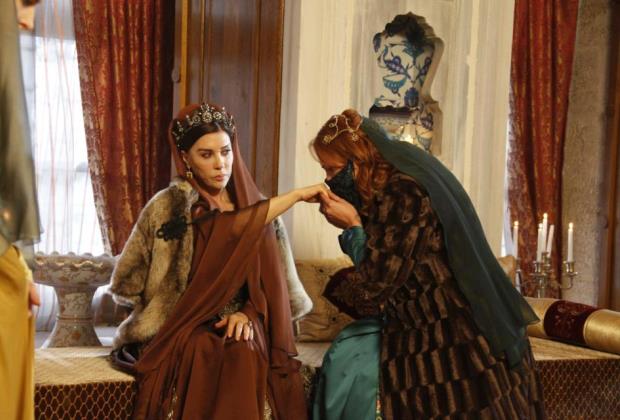 2.Plot. Many people watch Turkish dramas just because they have different plots than the Western series. These stories are different and therefore they are more exciting. Turkish dramas are so emotional. They touch your heart. Today's best American shows avoid sentimentality. However, in Turkish dramas, you explore the lives of ordinary people. You become happy when the leads succeed something and you want the couples to disclose their loves eventually.
Additionally, many popular Turkish dramas as based on popular Turkish novels. For instance, Forbidden Love (Aski Memnu) is the book of Halit Ziya Usakligil, Fall of the Leaves (Yaprak Dokumu) is the book of Resat Nuri Guntekin, Lovebird (Calikusu) is the book of Resat Nuri Güntekin, From Lips to Heart (Dudaktan Kalbe) is the book of Resat Nuri Guntekin; Kurt Seyit and Shura (Kurt Seyit ve Sura) is the book of Nermin Sezmen, From Fatih to Harbiye (Fatih Harbiye) is the book of Peyami Safa and so on.
Forbidden Love (Aski Memnu)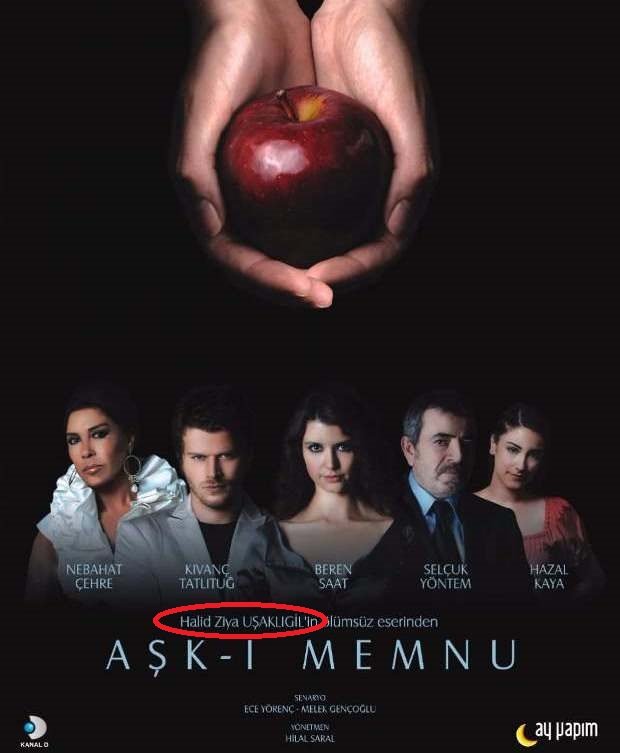 From Lips to Heart (Dudaktan Kalbe)
3.Handsome Actors and Beautiful Actresses. The stars in Turkish dramas are very attractive. Whether they are blonde or dark, the male leads in Turkish dramas are always HOT and HANDSOME and CHARMING etc. Female leads are very BEAUTIFUL. Even those in minor roles look like models so you do not mind seeing their faces for 2 hours. In recent years, American series have sacrificed beauty for the sake of reality. However, in Turkish dramas, we continue to see gorgeous looking people.
Cagatay Ulusoy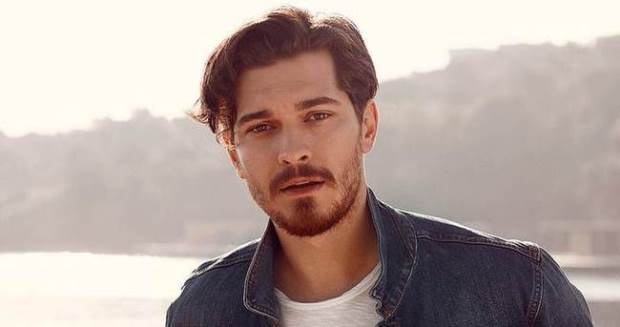 Tuba Buyukustun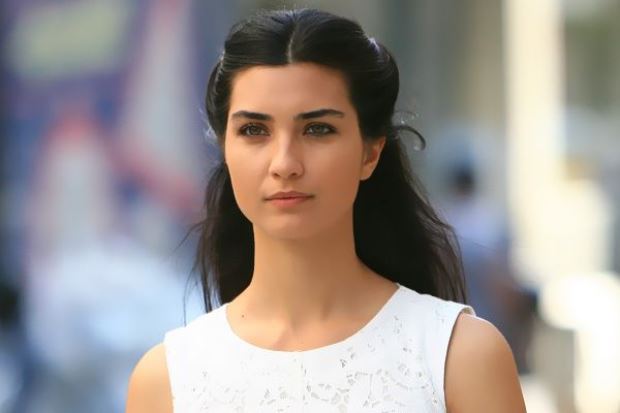 4.Scenes of Turkey. Most of the Turkish dramas take place in Istanbul. There are also other Turkish dramas that take place in other parts of Turkey. For instance, Vine Mansion (Asmali Konak) and Love in the Sky (Yer Gok Ask) were shot in Cappadocia; Remember Darling (Hatirla Sevgili) was shot in Prince Islands; Coming Home (Sila) was shot in Mardin; Black Rose (Karagul) was shot in Sanliurfa etc. There are many scenes from the beauties of Turkey. It is like visiting Turkey. Many people wish to go the shooting places of Turkish dramas after watching Turkish dramas.
1001 Nights (Binbir Gece)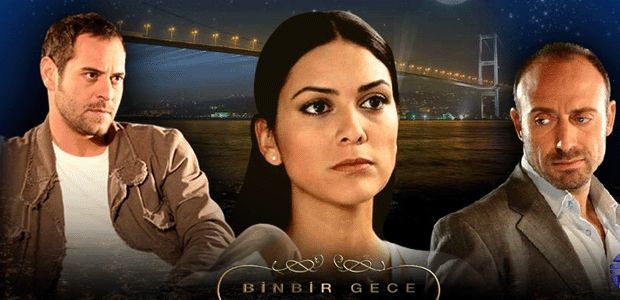 Black Rose (Karagul)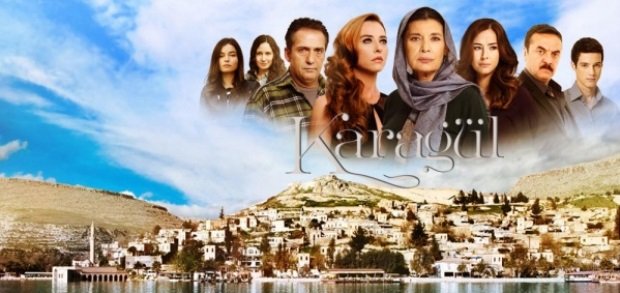 5.Acting. In Turkish dramas, even though we see many attractive stars, their acting is always convincing and realistic. The actors seem like real people whom you could actually meet and interact with. They seem more relatable and human than the actors who seem really untouchable. Both actors and actresses touch our heart. They successfully pass their feelings to us.
Is there anyone who did not cry for the following scenes?
Death of Sehzade Mustafa – Magnificent Century (Muhtesem Yuzyil)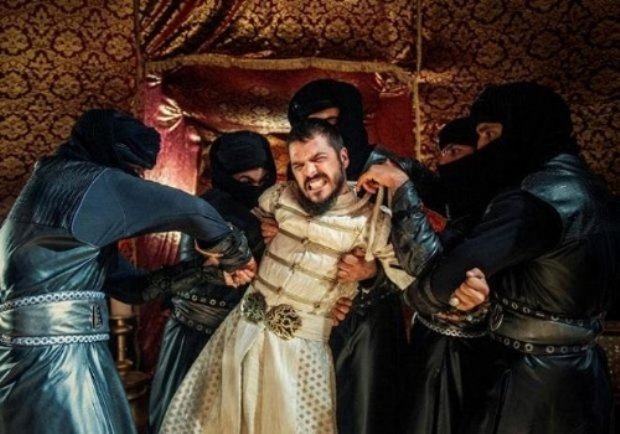 Death of Bihter – Forbidden Love (Aski Memnu)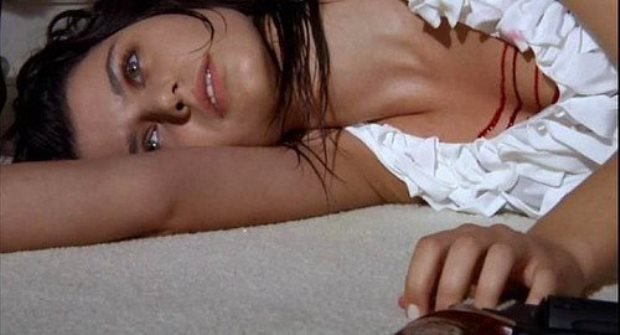 Death of Seyit's Family – Kurt Seyit and Shura (Kurt Seyit ve Sura)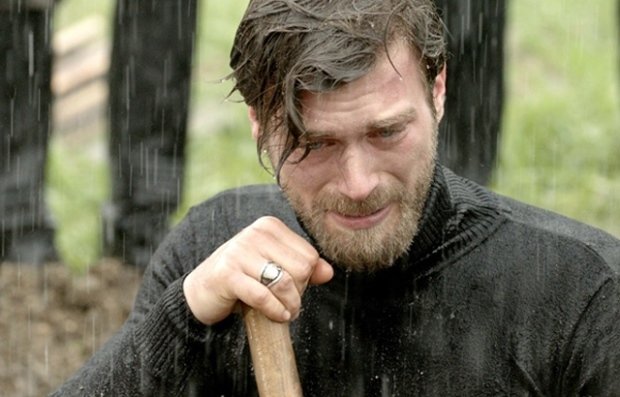 6.Language. Watching Turkish dramas is like free Turkish lessons for foreigners. You will know several Turkish works like "sorry", "thanks" , "hello" and you will be able to confess your love by saying "seni seviyorum".
7.Music. The music and the feeling it creates is a big part of why Turkish dramas appeal to a lot of people from different cultures. To compliment the moments and scenes portrayed in dramas, original soundtracks are often specially composed and played alongside those scenes. Do you remember the soundtracks of Fall of the Leaves (Yaprak Dokumu) or Magnificent Century (Muhtesem Yuzyil) or Ertugrul Resurrection (Dirilis Ertugrul) or Aliye or What is Fatmagul's Fault (Fatmagulun Sucu Ne)?
Soundtrack Album of Inside (Icerde) by Toygar Isikli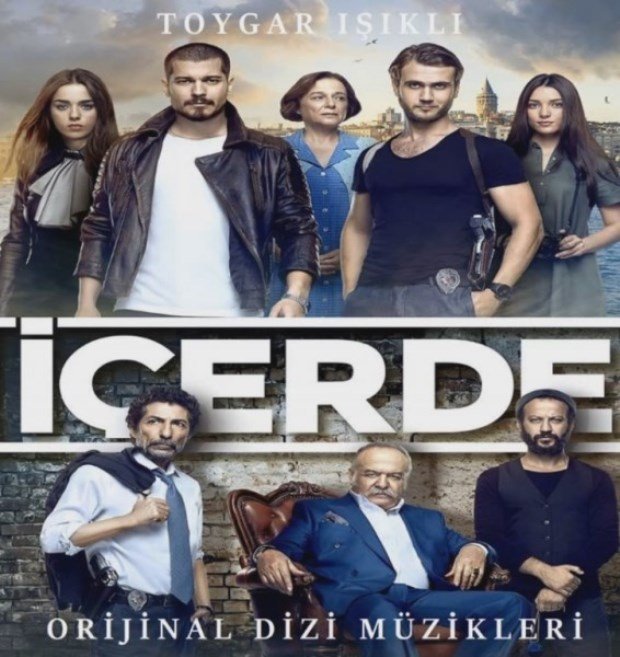 8.Cultural appeal. Some people even watch Turkish dramas to learn a different culture. You learn about societal norms, different values and cultural practices by watching the day to day life of the characters. If you watch Turkish drama, you will learn that shoes are taken off at the door, you organize henna night before the wedding ceremony, you kiss the hands of the elder people in special occasions like eids, festivals etc.
Henna Night from Eid and Tide (Medcezir)