Ebru Sahin met with members of the press on the plateau at Beykoz Kundura Factory.
Ebru Sahin, who is preparing to become a lead actress in the Turkish series Epic (Destan), met with the press as the character of 'Akkiz'.
At the meeting held at Beykoz Kundura Factory, the beautiful actress said "We took lessons from instructors who are experts in sword training, archery, archery on horseback, horse riding. We also had classes with history professors. We worked very hard, but after the shooting started, we all said that "I'm glad we did it."
Speaking about her role, Ebru Sahin said that "It was a very important chance for me because I really love sports. I had an interest in traditional beliefs and history. You don't always get a chance like this. I am very lucky to have had the opportunity to make my dream come true."
Epic (Destan) tv series will be broadcasted on ATV.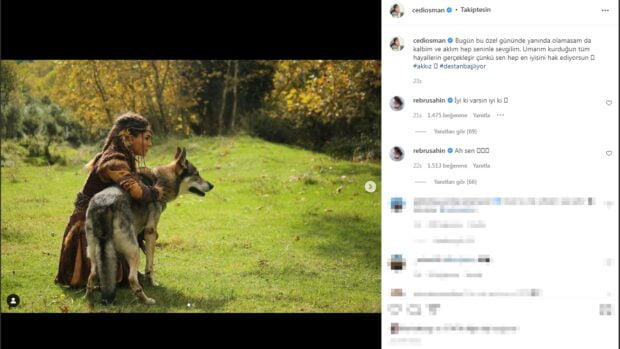 Ebru Sahin's boyfriend Cedi Osman also supported the beautiful actress on social media through posting "Although I cannot be there beside you on this special day, my heart and mind are always with you, darling. I hope all your dreams come true because you always deserve the best."