Fahriye Evcen has officially introduced her son to the world!
On December 15, 2019 Fahriye Evcen took to Instagram to share cute photos of herself posing with her infant boy, who was born in May of this year. She wrote in the caption, "My Karan, The Spaceship Captain!". This content belongs to www.turkishcelebritynews.com
It is the first time that Fahriye Evcen has showed her boy's face. Previously she shared photos of Karan Özcivit but only showed his foot or hand. Her new Instagram post marks the first time that she has revealed his face to the public.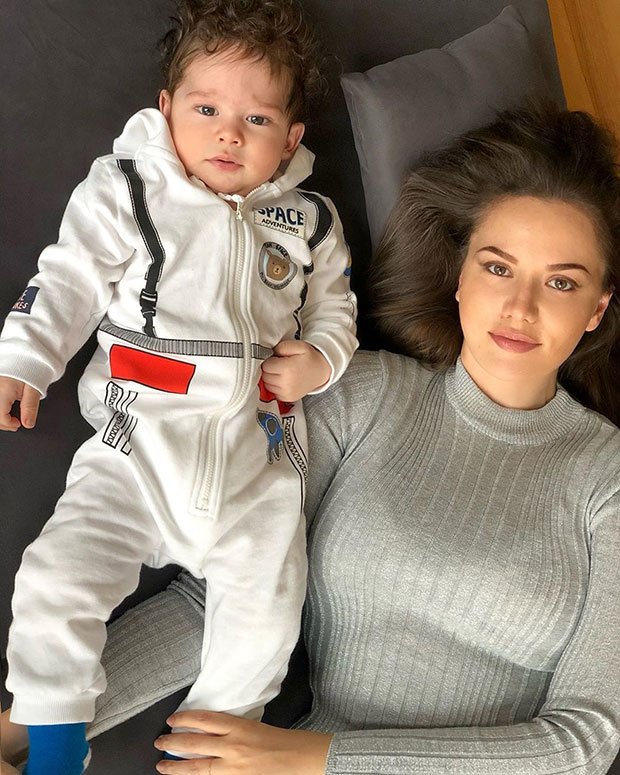 Fahriye Evcen's photos with her son took huge attention on social media. 8-months old Karan Özcivit surprised everybody though his handsome face. Many celebrities wrote adorable comments under the photo. Fahriye Evcen deleted all comments and turned off the option to write a comment for this post.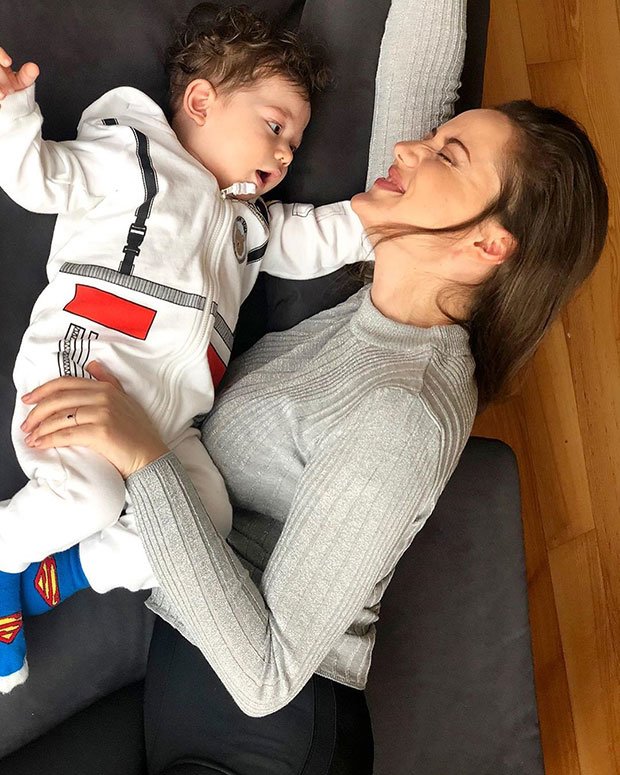 Fahriye Evcen and Burak Özcivit couple is the most popular couple on social media. The photo of their first child set a record in a very short time with total likes of 2.913.980. Many people started to talk Karan Ozcivit on social media.
The spaceship captain babysuit of Karan Özcivit is from H&M with a price of 139 TL (24 US dollars). In a very short time, spaceship captain babysuit has been sold out.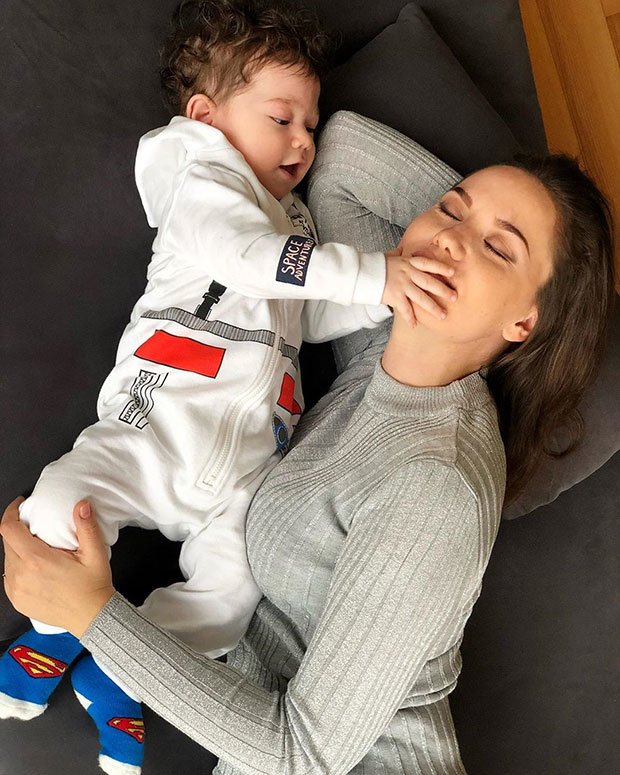 Please share your thoughts about Karan Özcivit! Do you think that he resembles to his mother Fahriye Evcen or to his father Burak Özcivit?