You have become an instant success and "new jeun" (jeun is used in Turkish as a leading actor). It is because of your appearance/body or your acting?
Can Yaman: Just appearance is not enough. There are many people who are more handsome than me. Acting is a whole thing. Sometimes, your expression becomes more important than your appearance. And this is the result of your intelligence and emotions.
Sexy actresses used to bring high television ratings before. Now, it is muscle actors?
Can Yaman: The important thing is that a scene fits into a scenario. I have gone through a tough preparation period for this character. I have done boxing and cross-fit five days a week. I have transformed my winter garden to gym. And I am lucky thanks to genetics.
People critize you for acting in similar roles. What do you think about it?
Can Yaman: These people are those who do not watch Turkish dramas, who think that they know everything about me but in fact, they do not anything about me. Not falling into repetition is the most important thing that I care about. I was the son of a clan in Turkish drama Affairs of the Heart (Gonul Isleri). I was a dentist in Turkish drama We All Fall in Love (Hangimiz Sevmedik). I am photographer in my new Turkish drama Daydreamer (Erkenci Kus). My character Can in Erkenci Kus is a person who travels around the world. This content belongs to www.turkishcelebritynews.com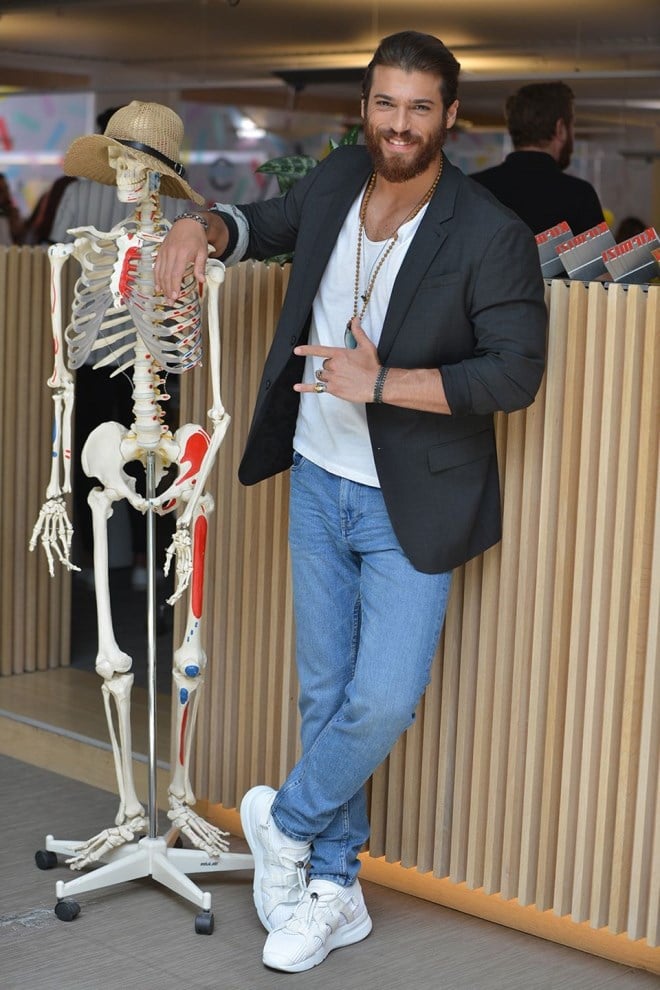 We all have watched you as a jeun. Can you also be a character actor?
Can Yaman: I can act each role that I feel. For example, can you take Messi and make him goalkeeper? If there is a jeun shortage in Turkey, why should I try to become character actor instead of jeun. Additionally, it is not so easy to become a romantic comedy figure.
But there is an impression that it is more difficult to act in melodrama.
Can Yaman: It is the opposite. For instance, if I act in melodrama, I do well and easily. But it is difficult to take part in romantic comedy. Because, romantic comedy encompasses action, love, comedy, and drama at the same time. You have to become firm, masculine, and romantic.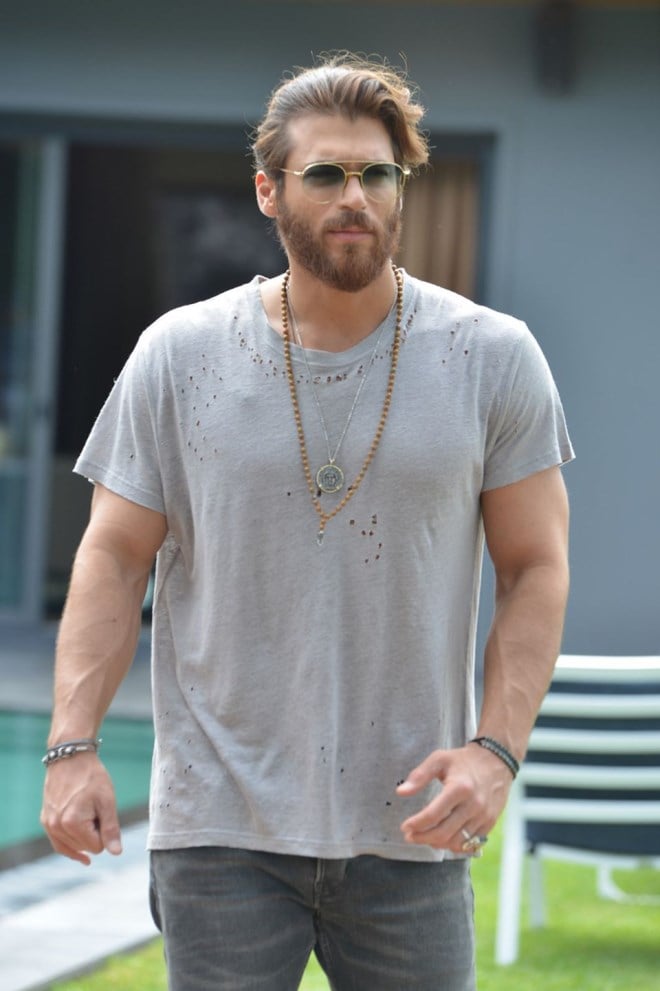 Are you going to write your name beside Kıvanç Tatlıtuğ, Kenan İmirzalıoğlu ve Çağatay Ulusoy?
Can Yaman: I put myself in a different place and do not compare myself with anybody. I am the person who tries to preserve originality.